BUTTE – The National Association of Intercollegiate Athletics National Volleyball Playoffs began Saturday night at the HPER Center when Montana Tech hosted Westmont College (California) in a first-round game.
Both teams battled, with Westmont leading 3-0. The results of the game were 25-20, 28-26 and 25-23.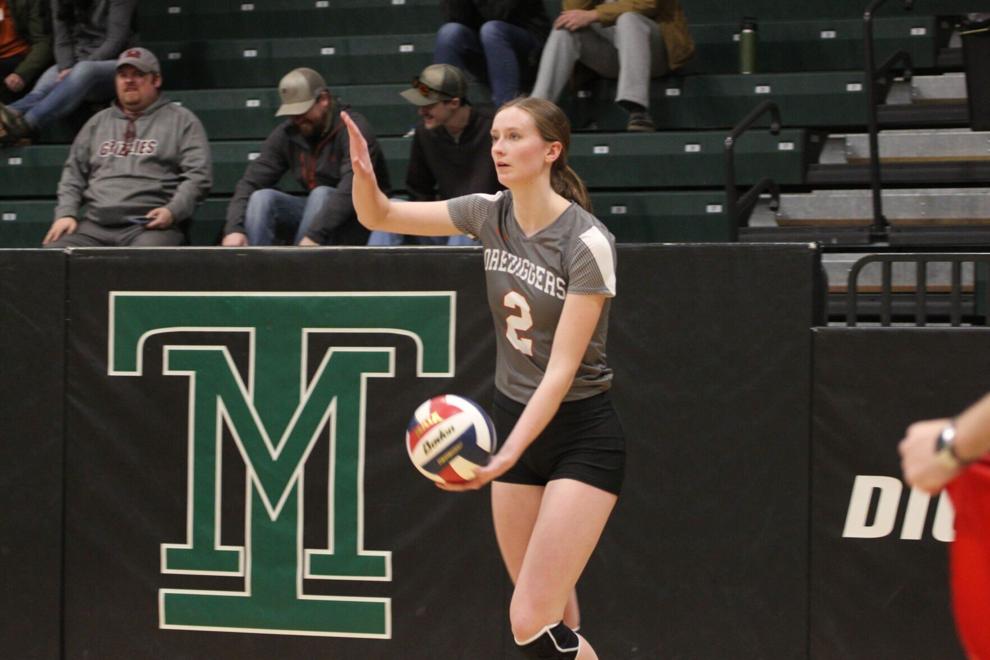 The Warriors improved to 23-6. Montana Tech's season ended with a 24-9 record.
The Warriors made it 5-1 before Maureen killed Jessop and Olivia LaBeau and Olivia Muir had a tandem block to help the Orediggers to a 6-6 draw.
Muir broke serve on a three-point run at Westmont. Jessop helped put Tech back in a tie, 9-9.
Westmont led 14-11 with saves from Sara Krueger and Phoebe Minch. The Warriors led 15-12 at the media timeout.
Emma Carvo pulled off a kill to put the Orediggers to two points. Lexi Malone responded with a kill and Minch collected a service ace to reply for the Warriors.
Tech head coach Brian Solomon called a timeout to disrupt the Warriors' momentum.
Westmont built a five-point lead before Muir's kill broke serve. A glitch by Tech was countered by a kill from Kinnidi Willmore.
The Orediggers faced a 24-19 game point. Jessop collected a kill with an assist from McKenna Kaelber.
Minch ended the game with a kill to give the Warriors a one-game lead in the match.
Jessop started the second game with a block and LaBeau added two kills to give Montana Tech a 6-3 lead.
Westmont collected six of the next seven points, with kills from Minch and Jessie Terlizzi to take a 9-7 lead.
The Warriors gave Tech multiple points for misses at serve, but made the points back for kills.
Tech started a 10-3 run and led by five, 17-12.
Ashley Boswell had back-to-back kills for the Warriors, promptly answered by Jessop's kill and LaBeau's cannon shot.
Tech called a time-out for a breather until 19-16.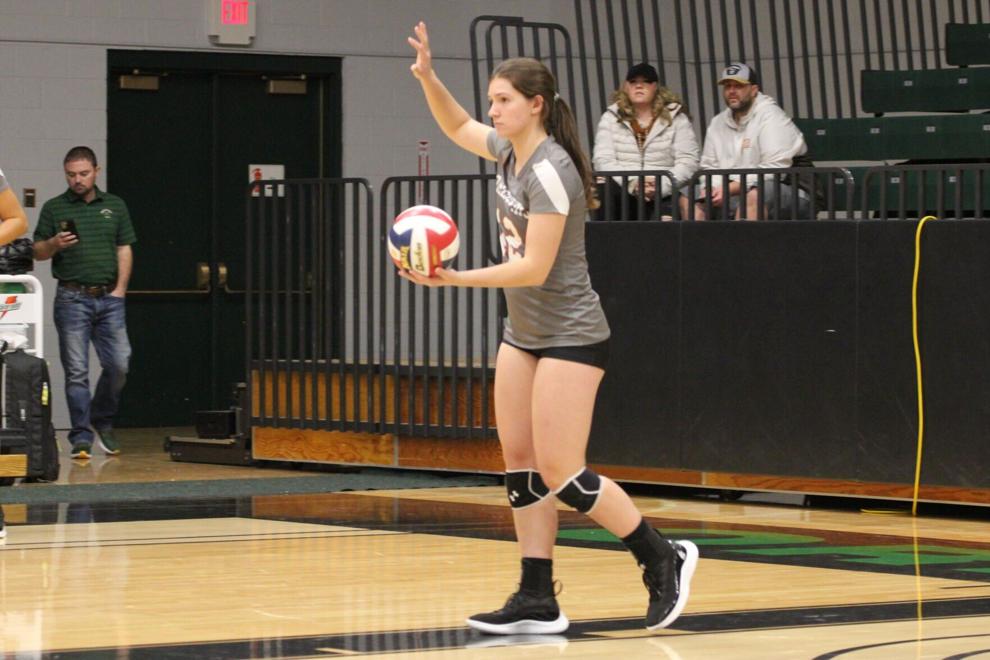 Boswell and Taylor Distelberg combined for a block off the break. Muir and LaBeau countered with a tandem block of their own.
Jessop's booming kill forced a game point and a timeout from Westmont head coach Ruth McGolpin.
Minch's kill repelled the first game point. An unfortunate rebound off the ceiling beam fell in the Orediggers' side for another Westmont point. A blocking error leveled the score at 24:24.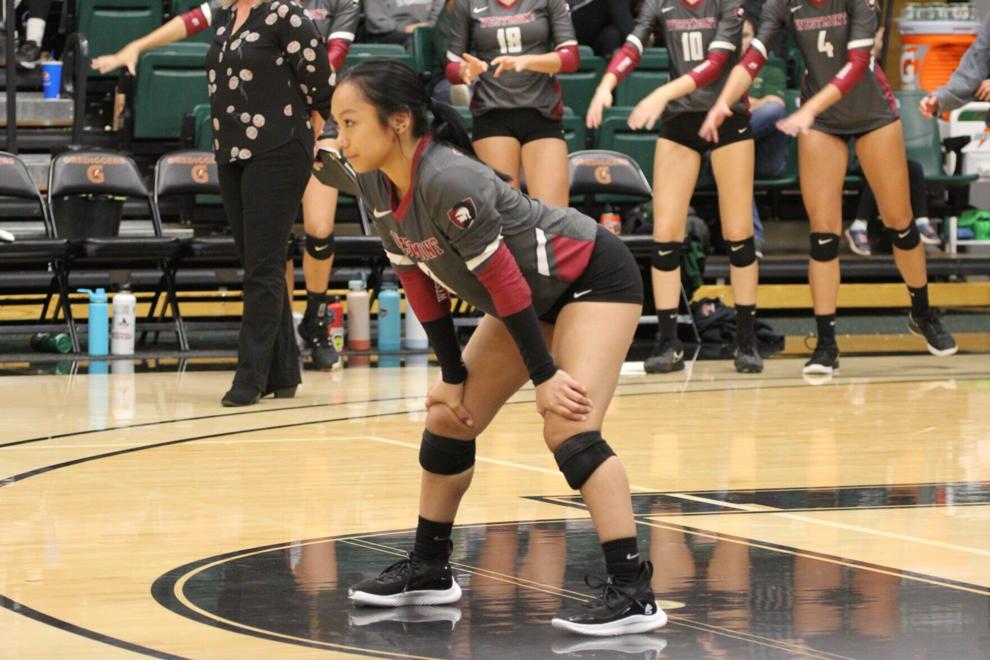 Jessop's kill restored the game point for Tech. However, an attacking error by the Orediggers led to another draw.
Kaili Hachimoto's ace of serve gave Westmont the game point at 26-25. Jessop's kill evened the score. A kill from Boswell and a tandem block from Krueger and Distelberg decided the second game for Westmont.
In the third game, the Warriors took a 3-0 lead. Logan Reed grabbed an ace of serve and two errors from Westmont split the game 3-3.
Malone had back-to-back kills to force Solomon to take time out to regroup the Orediggers.
The Warriors opened up a five-point lead as the Orediggers claimed their second timeout of the game.
A kill from Muir and an ace from Jessop forced Westmont to time out as the Orediggers brought the deficit back to four points at 15-11.
The Warriors kept firing around on the tech front while the Orediggers did whatever they could to break Westmont's momentum. The Warriors' lead grew to eight, 23-15.
Tech put on a 4-0 run, with Jessop delivering two kill shots and Olivia Caddy conceding an ace of service. The Warriors called a timeout until 23-19.
Caddy continued to serve as a Westmont miss of serve and a block from Kaelber and incredible dive digs from Emma Carvo and Sarah Hopcroft helped Tech level the game at 24-24.
Distelberg and Krueger accumulated kills to end the match.
Minch had 20 digs and 11 kills for the Warriors. Terlizzi had 11 kills and Hashimoto had 12 digs for Westmont.
Jessop had 11 kills, Hopcroft had 17 digs, and Carvo added ten for the Orediggers.
"We trust their blockers. They caused some problems in attack," said Solomon. "We didn't really have the offensive we were looking for. In the end it was a great run but we were a bit too mixed."