BUTTE – Day two of the Montana Tech Fall Classic featured two rematches from last weekend, starting with the Providence Argonauts and the Lewis-Clark State Warriors.
Just a week ago, LC beat State Providence convincingly 80-59. The Argos avenged the 21-point defeat with an 85-75 victory in overtime.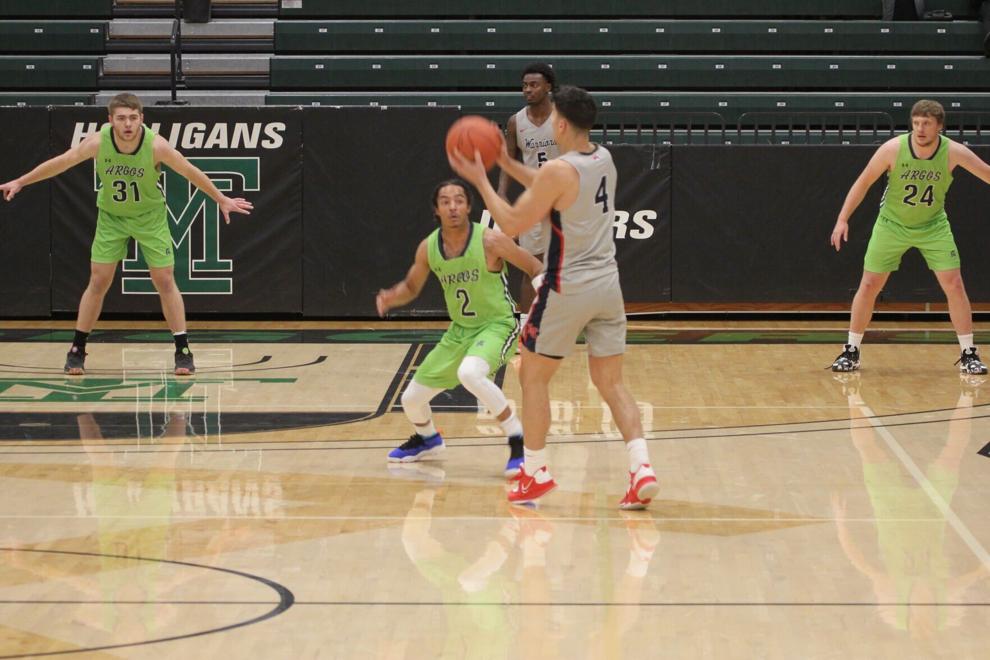 Not much separated the two teams early on, and LC State went into halftime with a 44-38 lead. The six-point half-time lead was the biggest deficit of the first half.
A half-time change by the Argos, which switched from a zone to a man defense, proved to be decisive. After 44 goals in the first half, LC State went on to score 31 goals and scored 29% in the second half. Guard Oreon Courtney scored 21 points for the Warriors, including 17 in the first half.
With just under seven minutes to go, the Argos took a 9-0 lead and took a 65-57 lead.
Though LC State shot poorly in the second half, seven of their nine field goals came from behind the arc and it kept them in the game. Davian Brown converted four of those three-pointers and scored 13 of his team-leading 22 points in the second half.
In the closing seconds of the game, LC State was trailing 72-69 and needed another three-pointer to send them into overtime. Silas Bennion got the ball and hit the much-needed three while disappearing into the corner. In a 10-tie, 11-lead game, it took another five minutes to separate the two teams.
Despite giving up the lead late, the Argos controlled extra time. Kenny Curtis stole it from Bennion at the halffield line and took it for a layup to give Providence an 81-74 lead, essentially ennobling the game.
"Kenny (Curtis) had a hell of a game," said Providence head coach Steve Keller.
Curtis had four assists and two steals, along with his team-leading 26 points, with 22 of those points coming in the second half and overtime. Eric Milner added 18 points for the Argos.
"This group was incredible," said Keller. "I didn't think we would be 5-1 at that point, we have a lot of new players. Everyone fell into their place and I'm really proud of them right now."
Providence went 2-0 over the weekend after a 94-84 win over Dickinson State on Friday. Conversely, LC State was 0-2 at the Fall Classic, including a 75-47 loss to Montana Tech.
The Argos travel to Caldwell, Idaho next weekend for a game against the College of Idaho on November 25, followed by a game against Eastern Oregon on November 26.