BOZEMAN — Grace Beasley interviewed the Montana women's basketball players in her press defense, and she saw her window. She dribbles toward halfcourt and fires a left-hand baseball pass over the heads of all five Griz defenders that's nearly three-quarters the length of the court.
Leia Beattie waited under the basket as the receiver of the precise throw that led to an easy layup and a 10-4 lead midway through the first quarter on Saturday in Missoula.
Two possessions later, Beasley — the 5-foot-7-point guard transfer from the University of Washington from Montana State — hit with a reverse layup. On the next drive with the ball, Beasley added a jumper for a 14-6 lead.
It was a short sequence in the storyline – not even 90 seconds long – but Beasley had made a name for himself. Consider it one of the many gifts of grace.
Attending every game, Beasley initially looks like she's a presenter, but she's capable of so much more.
"I think playing certain games that take the ball out of my hands and take me a little off the ball is something I try to look for when I first go in and try to find my way into the game , instead of forcing it. ' Beasley said.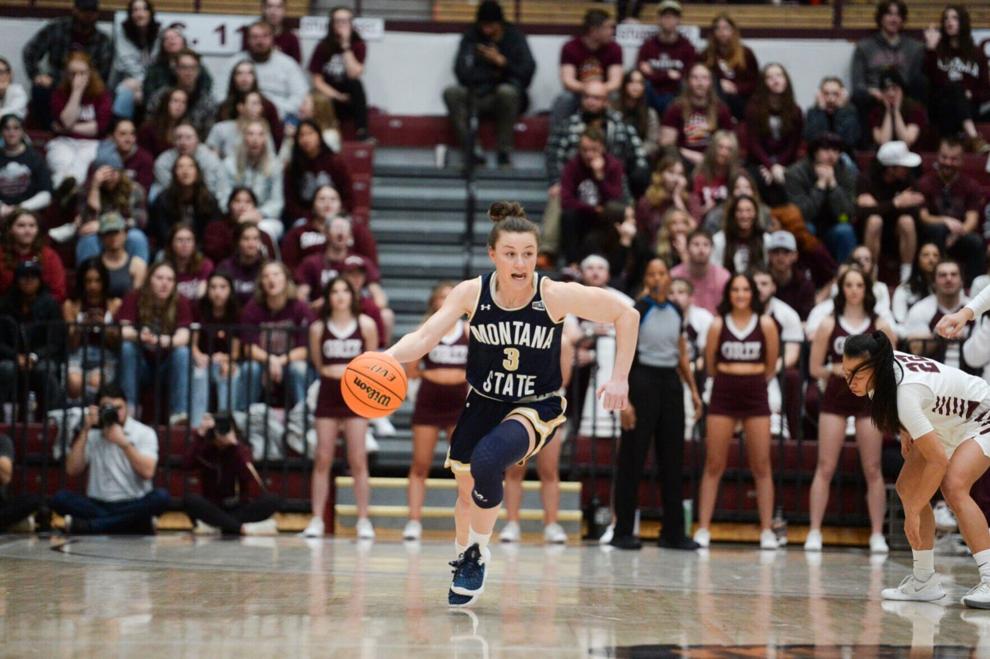 She apparently quickly found her groove playing at Montana's Dahlberg Arena. It was her first time at the venue and her true introduction to MSU's rivalry with the Griz. Beasley ended Montana State's 72-63 win with 13 points on 6-of-10 shooting, including a 3-point shootout. She also contributed four rebounds, three assists and two steals.
Afterwards, teammates raved about their performance.
"I think her balance is something that helps all of us, especially that she's older and more experienced, going to these other programs and playing there," senior forward Kola Bad Bear said. "She brings that with her and she has a lot of intelligence that helps us feel relaxed and calm in those moments."
Senior point guard Darian White added, "She's very fearless, and when you have someone on your team who's fearless, it makes you think, 'Yes, we have that.'"
Beasley was present at last season's game against the Griz at Worthington Arena in January. Despite not traveling to the second leg in February, she had an idea of ​​what to expect last weekend.
"We practiced all week before the game to develop signals for certain play calls and things just in case we couldn't hear anything in the arena," Beasley said. "It was definitely a big help, but it was kind of nice that sometimes we didn't need it because we calmed the crowd down a bit.
"Seeing them here (last season) and understanding the rivalry is definitely a big deal and fun to be a part of."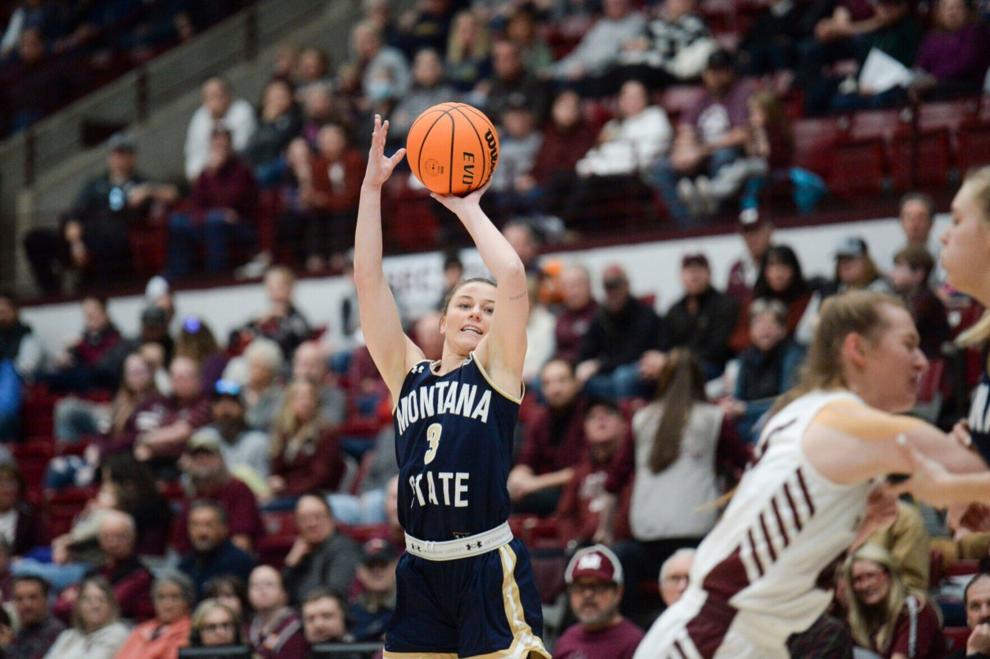 Beasley did not play during her time in Washington. She ended the 2020-21 season with an injury and opted for a transfer after the Huskies fired head coach Jody Wynn.
But she did compete in Pac-12 drills, and before that she played for two years at Midland College, Texas of the competitive Western Junior College Athletic Conference. So, midway through last season, Beasley joined the Bobcats program with some high-profile talent.
To maintain her two remaining years of eligibility, she was only able to train for the remainder of the season, but even then she was a critical presence.
"One of the things we knew she was going to be special for is her competitiveness and her immediate impact on our program," said head coach Tricia Binford. "Even last year, when she couldn't play in uniform, our training sessions became more intense because of her intensity."
Twenty games into her first full basketball season in two years, Beasley is fifth on the team in field goals made (49), second in assists (39), and fifth in rebounds (65), though she is ninth in minutes per game (15.7).
Not only is Beasley efficient with her playing time, but she's "rise to the occasion" in big games, Binford said. She's seen that against the Griz, but she's also seen it against LSU (15 points, four rebounds, two steals, three assists) and St. Mary's (11 points, six rebounds, four assists, two steals) among others.
But it's not always about scoring. Binford points to Beasley's zero-point, seven-assist game at Weber State on Jan. 14.
"I think the biggest thing for her is to just play with her gifts just like any other kid does when she steps on the floor," Binford said. "The first thing that brings her to the table is that she finds players. She has a great vision of the floor.
"She creates 10 or more chances for her teammates every time she hits the floor with the minutes she brings. But on the defensive, she really made great progress for us."
Beasley is a capable defender and rebounder due in part to her ability to absorb contact and play through.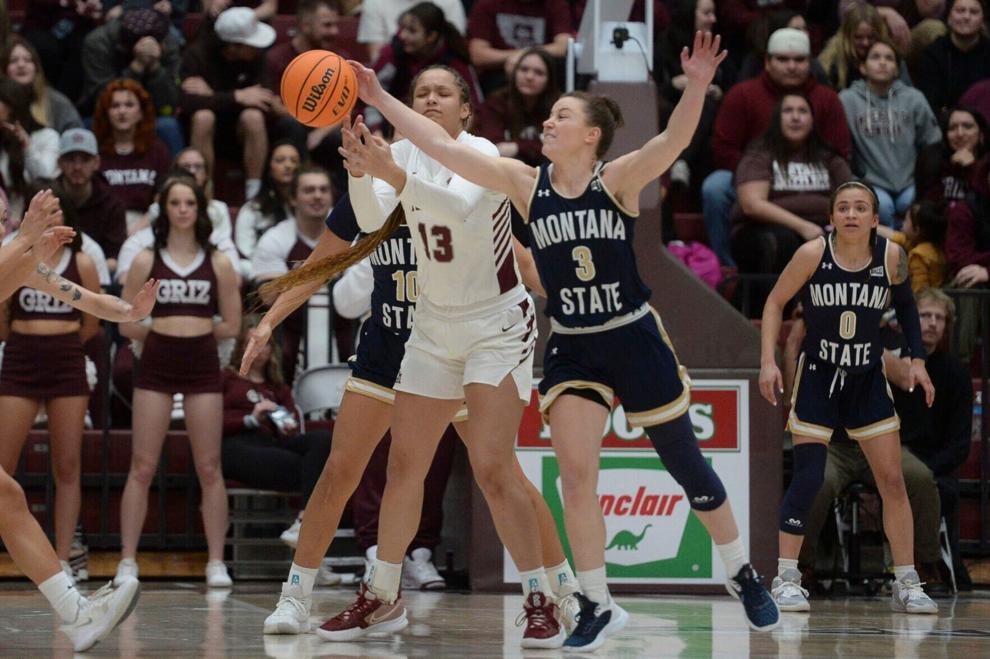 "It's always been her style," Binford said. "Everyone jokes that she was probably a rugby player in Australia. I think that's kind of Grace's personality. She is gritty. she is tough She likes physical play."
In fact, back in her home country, Beasley was more interested in Australian football than rugby. It's a game she also loves and actually hopes to play when her basketball days are over.
Part of the reason Beasley switched to MSU in the first place was Binford's professional basketball background and assistant coach Katie Bussey.
"I think that's where Bussey was a turning point for me," Beasley said. "I think she's been a huge help, and no matter where I go with basketball, I think she'll always be a big part of my journey."
Binford believes Beasley has the talent and drive to reach those heights.
"I love their vision. I love their big dreams," she said. "This is a kid who's really passionate about the game, and she loves the game."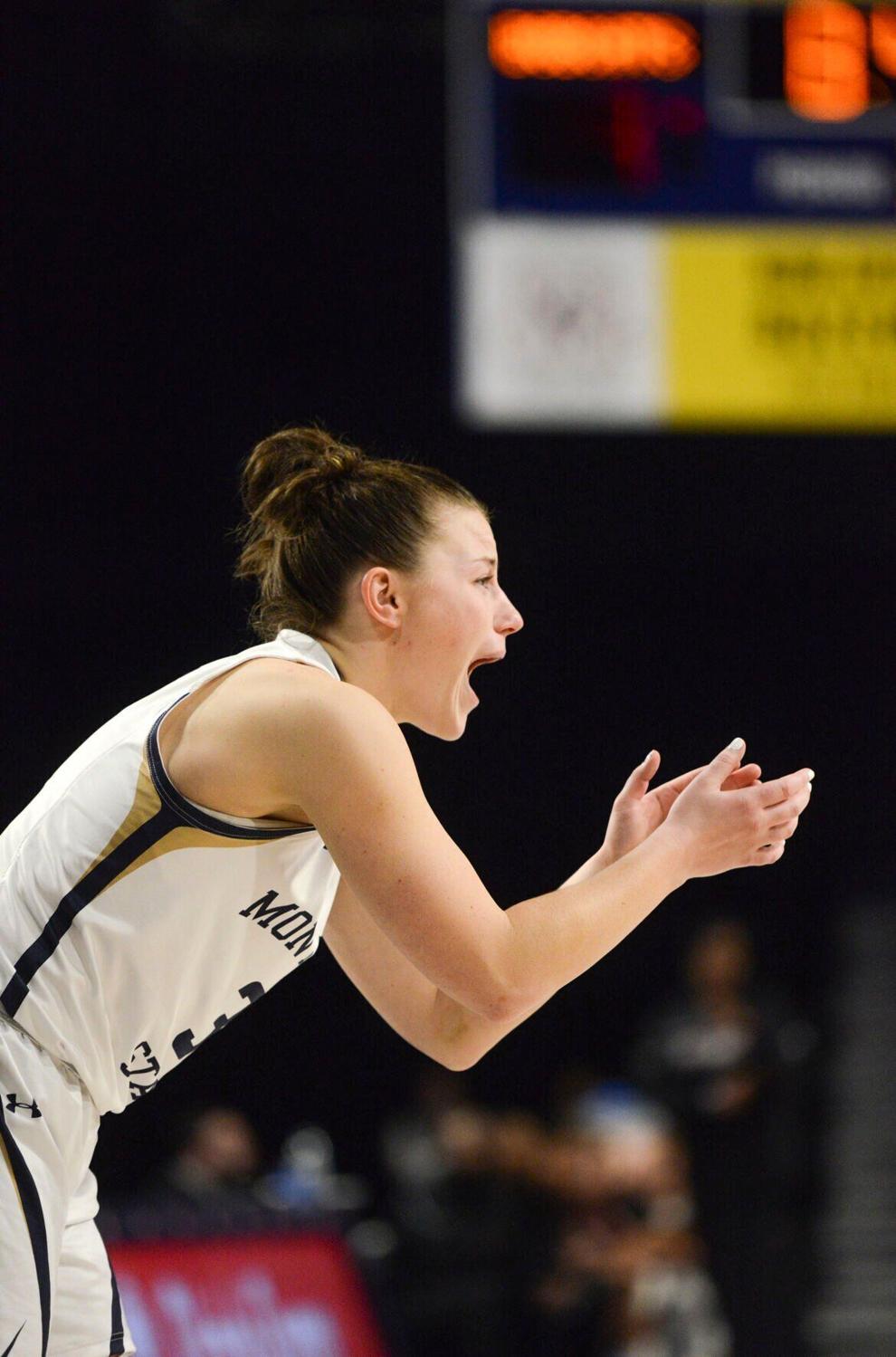 Before she can reach that point in her playing career, Beasley wants to continue helping the Bobcats achieve their goal of a second straight Big Sky Championship. That continues this week with home games against Portland State on Thursday at 7 p.m. and Sacramento State on Saturday at 1 p.m.
By most accounts, Beasley's play in her freshman season at MSU was impressive, but she's her own toughest critic.
"I think I can bring a lot more work to this team, and I think I can even put a lot more work into it individually," she said.
But Beasley enjoys being one of the older players in the locker room and helping the undergrads adjust to the college game.
"I hope I can help these girls grow and believe in themselves," she said. "I think I could be a big help, especially for our newcomers when they come in and play minutes right away, which is exciting."
However, Beasley is encouraged by her recent performance in Montana, and she hopes the team can extend their four-game winning streak this week.
"I'm coming out of this game feeling like I contributed a little bit to this win," she said. "It's definitely a good sign and hopefully we can build on that."