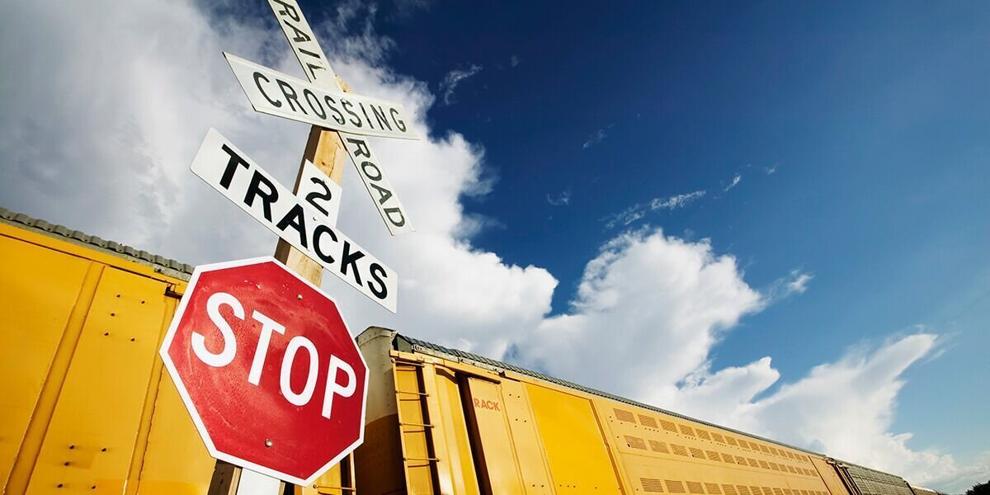 Stay away, stay away and stay alive. Better to be late than never to arrive. Stick to the designated crossings so you can go home to your loved ones. And never ever try to beat the train.
These simple phrases from Montana's Operation Lifesaver consumer education campaign get to the root cause of railroad safety: drivers and pedestrians biding their time during the journey, thinking they were safe only the one time.
Given that an average locomotive can weigh anywhere from 400,000 pounds to 200 tons, the weight ratio of a car to a train is that of a soda can to a car. And the fact that a freight train traveling at 55 miles per hour takes more than a mile — the length of 18 football fields — to stop should be reason enough for a driver to slam on the brakes at a blinking gate and die safety protocols to be observed.
Through Operation Lifesaver's multi-agency efforts—Montana state and government agencies, as well as traffic safety organizations—the program coordinators are taking a multi-pronged approach to educate drivers and pedestrians on the lessons of railroad safety, including the three E's: engineering, education, and law enforcement. MTOL is part of the nationally recognized non-profit organization Operation Lifesaver Inc., founded in 1972 and a leader in rail safety education.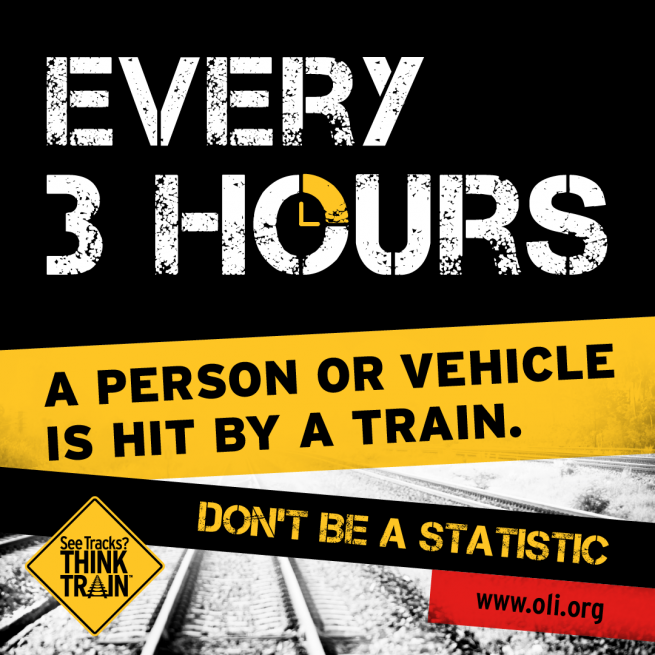 "Unfortunately, every year in Montana, people are killed or injured at highway crossings, railroad crossings, and other places on the track," said John Althof, President of MOTL. "With deer season and the holidays approaching, there are even more reasons to stay alert and mindful."
Ignoring warning signs and signals, maneuvering around lowered gates, stopping on the tracks, or simply being inattentive leads to injuries and fatalities. Althof said people also made the mistake of using the tracks as a shortcut or for recreation while walking or running, when in fact it is illegal to be on them as they are considered private property. With trains often overhanging the track by a meter or more on either side, the safety zone for pedestrians is well beyond what one might initially expect. Even if a track looks unused, assume it is being used.
Althof said another misconception is that trains are loud and people can easily hear them. However, thanks to technology and track technology, trains are now quieter and faster, can run on any track, at any time, in both directions and not according to every timetable.
"The telltale 'click' that has lasted for days is no longer an indicator that a train is approaching. So, always expect a train," said Althof. "Another "always" to note: Look both ways at an intersection. Cross quickly and don't stop."
It's also important not to text or use devices such as headphones or earplugs, which can prevent a person from seeing or hearing an approaching train.
In addition to speaking to school groups, driving classes, community audiences and emergency responders, MTOL has recently begun deploying geofencing software in high traffic areas and near venues. The software sends text and Facebook railroad safety reminders to drivers and pedestrians within these designated areas.
"Trains and cars just don't go together. Never," said Althof. "These are simple messages that allow drivers and pedestrians in Montana to see, listen and live."
For more information, please visit community.oli.org/state/mt#about.
This content was created by Brand Ave. studio produced. The news and editorial departments played no part in its creation or display. Brand Ave. Studios connects advertisers with target audiences through compelling content programs, from concept to production and distribution. Contact [email protected] for more information.