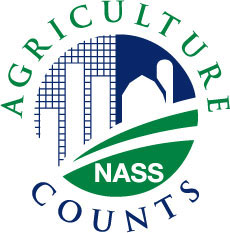 Harvest neared completion with 4.8 days suitable for field work in the week ended November 20, 2022, according to the USDA, National Agricultural Statistics Service. Cold temperatures and snow limited additional field work to the application of soil amendments such as anhydrous, manure and lime.
Nationally, topsoil moisture status was rated as 17 percent very low, 35 percent too low, 47 percent fair, and 1 percent too high. In west-central Iowa, topsoil moisture status was rated 29 percent as very poor, 40 percent as poor, and 31 percent as fair.
The moisture condition of the subsoil was rated 24 percent as very short, 38 percent as too short, 37 percent as sufficient and 1 percent as excessive. In west-central Iowa, 45 percent rated the reviews as very short, 32 percent as too short, and 23 percent as reasonable.
The grain harvest was practically complete at 97 percent. The moisture content of field corn harvested for grain remained at 16 percent.
Livestock were mostly in good condition with weaned calves and cattle fed on stalks.
weather summary Provided by Justin Clisan, Ph.D., State Climatologist, Iowa Department of Agriculture and Land Services – Winter conditions blanketed Iowa for the period with the state's first extensive snowfall. General totals ranged from two to four inches, with most stations measuring at least 0.50 inches. Unusual cold also persisted, with deviations of up to 15 degrees below normal; The nationwide average temperature was 23.8 degrees, 13.2 degrees below normal.
Cloud cover gradually cleared by Sunday afternoon, November 13, with winds from the southeast and daily highs in the high 20s to mid 30s. Monday's overnight lows did not drop appreciably, remaining in the high 20s in the north to the low 20s in the south as cloud returned. Light snow showers formed over northwest Iowa but dissipated by early afternoon, with temperatures still below normal but warming to the low 40s in southern Iowa. A wider shield of light to moderate snow pushed into Iowa overnight, reducing visibility and making for slick road conditions.
Snow continued across much of Iowa through Tuesday, November 15, when afternoon conditions remained cloudy with temperatures in the 20's. There was a brief lull in snow showers into the evening hours, with light snow re-developing over most of the state, making for another morning of treacherous driving conditions. Total snowfall measured as of 7 a.m. Wednesday was highest over a north-south strip in central Iowa, where nearly 120 stations observed at least two inches of wet snow. Mount Ayr (Ringgold County) observed 4.5 inches, while an observer in Swea City (Kossuth County) reported 5.9 inches with a statewide average of 1.8 inches. Another wave of light snow moved southeast in the later afternoon and evening hours, leaving a few tenths of an inch in its wake at most stations reporting snow. Webster City (Hamilton County) measured 2.0 inches by 1.5 inches in Algona (Kossuth County).
On Thursday, November 17, blustery northwest winds developed with scattered light snow showers that persisted over parts of northern Iowa. Morning conditions were mostly cloudy with lows in the upper teens and 20's; High temperatures peaked around midday before falling precipitously throughout the day and night. Pockets of snowflakes continued to fly through Friday morning with single-digit temperatures in western Iowa while low 20s were reported farther east. Winds turned westerly throughout the day, with afternoon temperatures remaining in the high teens to high 20s; The nationwide average high was 25 degrees, 20 degrees colder than normal. An upper level disturbance brought light snow over northern Iowa after midnight with southerly winds and clear skies in southern Iowa; Sioux City (Woodbury County) Airport picked up 0.2 inches of snow.
Stormy northwest winds developed through Saturday, November 19 with clear skies and altitudes ranging from the high teens in the north to the high 20s in the south. Stars were visible overnight as a shift to southerly winds indicated a shift toward warming temperatures. Morning lows, reported at 7am Sunday, held through the teens with mostly clear skies.
Weekly precipitation totals ranged from no accumulation at several stations in southwest Iowa to 1.08 inches in Waterloo (Black Hawk County). The nationwide weekly average rainfall was 0.20 inches, while the normal is 0.45 inches. Donnellson (Lee County) reported weekly high of 45 degrees on Nov. 14, six degrees colder than normal Mason City Municipal Airport (Cerro Gordo County) reported weekly low of five degrees on Nov. 19, 18 degrees colder than normal .4 inch ground temperatures were in the low 30s north to high 30s south as of Sunday.